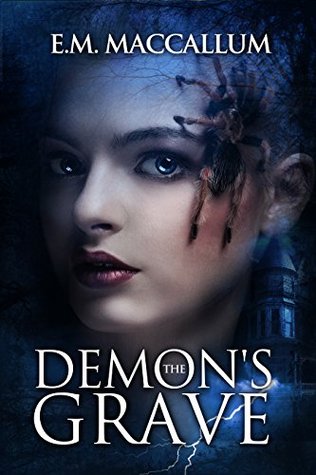 **
Thanks to E. M. MacCallum for giving me this book to review.
Nora's life is turned upside down when she and her friends go on a weekend getaway in a remote Victorian house. When they open a door on the third floor, they enter an unfamiliar world called The Demon's Grave and to escape they must complete 6 nightmarish challenges, but those who fail will never leave. With the demon knowing about her past and her sister, Nora is not sure whether is this is real or all in her mind.
The Demon's Grave is an OK book but I felt it was too much of a horror novel for me which meant I found it very hard to get into. Nora is a character who is struggling with a lot of issues but like with most of the characters I felt she was underdeveloped. This dark horror story was not for me but I would recommend to fans of this genre.