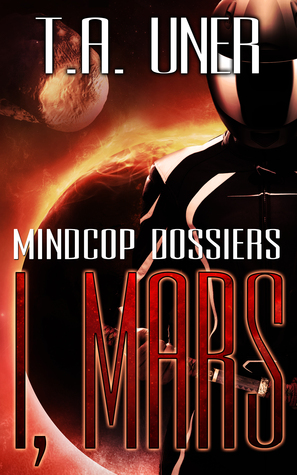 ***
Liberty Rise is still haunted by the death of her boyfriend Cal. Now Mars Colonial Police Force have another threat to deal with, from their enemy Slow Fly. He has taken control of a mining outpost on Phobos, one of Mars's moons. However, when Liberty discovers some information about Cal, the stakes become even higher but will she be able to cope with the truth?
I, Mars is the enjoyable sequel to Doctor Mars, and although it is a fairly short story it goes a bit more in-depth than the previous book. This book is well written, has an interesting story, and good world building.
I liked how determined Liberty was, even if it would cost her career, and she is smart but also less reserved than in the last book. There are interesting side characters but I cannot say my favourite without spoiling the book, but I hope there is more of him in the next book.
This has a great potential to become a really good book series, and I would recommend I, Mars to fans of the first novella, Doctor Mars.