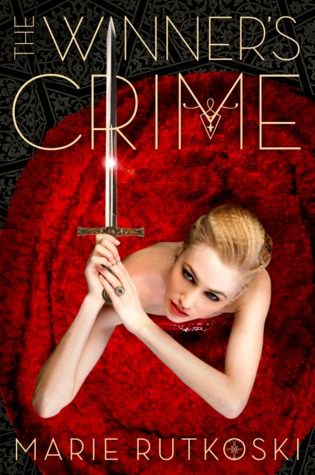 ****
Thanks to Netgalley and Bloomsbury Publishing Plc for giving me this book to review.
Even though most people would be happy to be engaged to Valoria's crown prince, Kestrel feels trapped in a cage of her own making. In the imperial court she has to live a life of lies and deceit and she has no one who she can trust. Meanwhile in Herran, Arin is fighting to keep his country's freedom and to stop his people from starving. When ordered to court, he does not want to go as he has not gotten over Kestrel but does not trust her. With everyone's secrets coming out, will Kestral and Arin be able to discover the truth before it is too late for them both.
The Winner's Crime is a very enjoyable fantasy sequel, and I found it very easy to read. This book has less romance than The Winner's Cure, but it has more secrets and political intrigue.
I felt very sorry for Kestral in this book as she tried to do what she thought was best and everyone seemed to misjudge her and not let explain herself, but she has an inner strength and is a good person. I still liked Arin as he has become a strong and good leader but he is a bit blind to what is happening at court and why Herran got its independence.
The ending has a cliff-hanger and I am looking forward to the next book, the Winner's Kiss. I would recommend The Winner's Crime to fans of the first book The Winner's Curse.