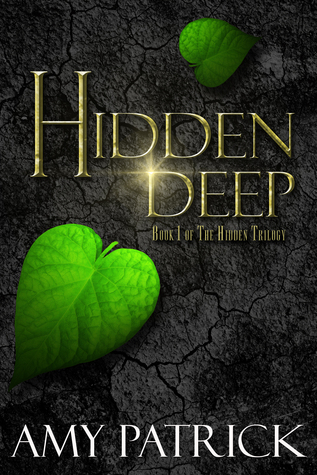 ***
Ryann has recently moved back to her childhood home after her parent's messy divorce, the same place where 10 years ago where she almost died and was saved by a mysterious boy. After swimming in a pond, she meets the young man who saved her, Lad and becomes more and more drawn to the woods and the enigmatic man who is keeping secrets. Lad knows the law, don't get caught and don't get too close to humans, but he has never been able to forget Ryann, but will he go against everything he has known to have a chance with the girl of his dreams?
Hidden Deep is an enjoyable light paranormal novel which was fast paced and hard to put down. There was not much action and it was very predictable but had a lot of romance. I have never read a paranormal book with these mythical creatures in them and it was interesting.
I liked Ryann as, even though she is a bit immature, she had an inner strength and is relatable especially with the situation with her parents. Lad was a shy sweet guy but also was strong, mysterious and protective. However, the romance was a bit irritating as it had insta-love and a bit of a love triangle, but Ryann and Lad did have good chemistry.
I look forward to reading the next book Hidden Heart. I would recommend Hidden Deep to fans of Wings by Aprilynne Pike and Ever Shade by Alexia Purdy.