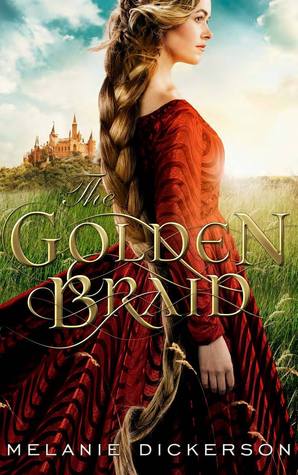 ***
Thanks to Netgalley and Thomas Nelson for giving me this book to review.
Rapunzel is a sheltered young woman who lives with her protective mother. One day Mother Gothel decides they need to move again to protect Rapunzel from men who want to marry her. On the road they are rescued by a knight, Sir Gerek, but he ends up being injured, which is the opportunity Rapunzel has been looking for as her only desire is to learn the skill of reading, which Sir Gerek begrudgingly agrees to teach her. As Rupenzel gets used to her new city she discovers that her life is about to change forever.
The Golden Braid is a cute and enjoyable YA fairytale retelling of Rapunzel, but I was expecting more of a fantasy novel than a historical one. It is fast paced with a sweet slow romance but was predictable. I have not read The Princess Spy but I did not feel it affected the story as I did not know this book was sort of a sequel.
Rapunzel is a sweet, kind-hearted girl who has a thirst for knowledge, and because of her mother, is distrustful of men. Gerek was moody, brave and surly at the beginning of the book, but as the book went on we found he was thoughtful, smart and good, however, this backfired for me as I preferred the early gruff Gerek. Mother Gothel was unpredictable and until half way through I could not figure out is she was meant to be the baddie, like in the original story, or just trying to protect Rapunzel.
The Golden Braid was an enjoyable book and I would recommend to fans of fairytale retellings, and other books by this author.