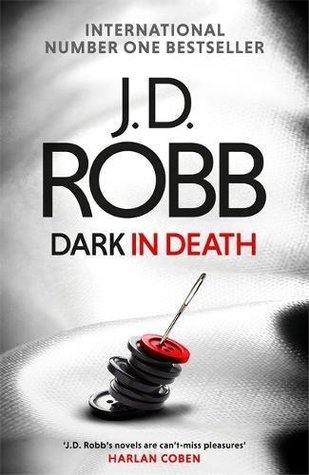 ****
Thanks to Netgalley and Little, Brown Book Group UK for giving me this book to review.
In the middle of a cold New York February, forty years or so in the future, Lt Eve Dallas, Homicide, catches a case that doesn't make any sense, however, when a well-known writer of crime fiction comes forward and claims that the murder follows the plot of one of her novel, it all begins to fall into place. But who is committing the murder or murders, and why?
I enjoyed this book, which is the 46th in the series because it follows the tried and trusted format of finding out who the killer is and eventually catching them As usual, the Eve Dallas and Rourke books have fast paced action, interspersed with logic, and some quite spicy bits. While it is set in the future, it is in a world which you can imagine progressing from ours, which is not too dissimilar to the present, but with some very cool gadgets.
Eve Dallas is, as usual, focussed and intense, her husband, Rourke, is too good to be true, but I always enjoy reading about her NYPSD partner, Delia Peabody. She is such a grounded character, who, whilst dedicated to her job, also has everyday gripes and worries, such as the size of her butt, or whether she can afford those shoes! The rest of Eve's colleagues at Cop Central are very relatable too, from the rather naïve Trueheart, to the cynical Baxter and the self-contained Dr Mira.
As usual, I enjoyed Dark in Death. I would recommend Dark in Death to any readers of other J D Robb novels, people who enjoy reading Nora Roberts (same author, different pen-name), or people who enjoy good crime novels.