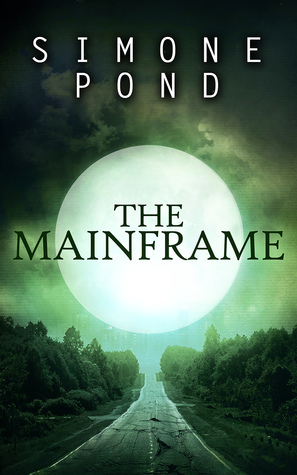 ****
Thanks to Simone Pond for giving me this book to review.
17 years after Chief Morray disappeared, and thinks he is gone for good apart from Ava, who knows that he will return and destroy the peace that has lasted for years. Grace, Ava and Joseph's teenage daughter has always had a fraught relationship with her mother, as she has felt constricted under her protective nature. Grace has always wanted to make a name for herself away from her famous and influential persons and dreams that she will be accepted into the Silcon Valley Academy, so that she can be trained to become a solider. When Ava goes missing, assumed kidnaped by Morray, Grace, assembles a group of cadets to rescue her from Seattle, but is she walking into a trap or is Grace too late to save her mother.
The Mainframe is a really enjoyable sequel, it is must better The New Agenda and even better than The City Center. It has a bit of romance, quite a bit of action and military strategy, but not so much that it becomes boring. Not as predictable as I believed it would be, as the person I thought would be the love interest ended up not being.
Grace is stubborn, independent and very similar to her mother, Ava, as she knows what she wants and what is right. Ava is the same person we knew from The City Center but has grown over protective, probably because of what happened in her teenage years. I did miss Jospeh in this book, as he is not it as much as I would have liked.
I really enjoyed this book and am looking forward to reading the next one. I would recommend The Mainframe to people who have enjoyed the previous two books in this series, especially the first one, and this series to fans of Under the Never Sky by Veronica Rossi.