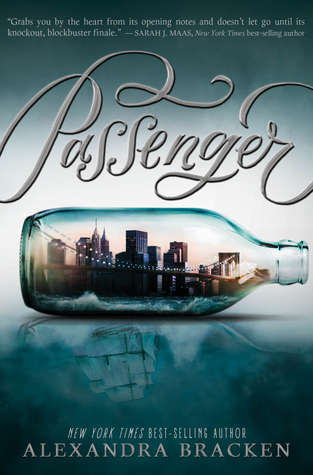 *
Thanks to Netgalley and Hachette Children's Group for giving me this book to review.
Etta is just about to perform on her violin, a skill she has been practicing since youth at the expense of everything else, when everything changes. She is pushed through a time portal and is transported to a ship in the year 1776 which is captained by a man called Nicholas. Etta discovers that she is a legacy and that the Ironwood family is holding a loved one hostage. Will Etta be able to get home or will she be stuck in the past forever?
I really could not get into Passenger as the pacing was very slow and the story did not grab me as it focused on small unimportant details. The main problem was that I was detached and did not care about what was happening to the characters.
Etta is obsessed with her violin and getting back to her right time but I did not care as it focused too much on her internal thoughts and she is self-absorbed and whiny. I liked Nicholas a bit better as he was determined to fight for a better life no matter what other people thought.
I could not finish this book and stopped reading at 37%.