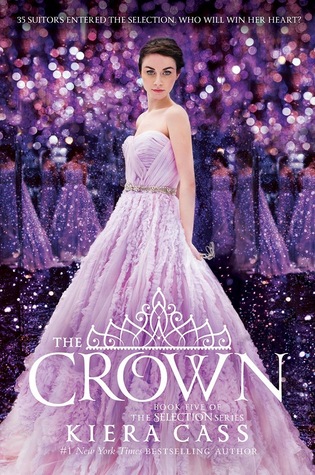 ****
Thanks to HarperCollins Children's UK for giving this book to review.
Princess Eadlyn has never felt more alone, with her twin brother married and in France, her mother just having had a heart attack and her father never leaving her side. Eadlyn must cope with running the country and finding love with one of the remaining boys in the selection. With everything in turmoil and the people not trusting her ruling ability, Eadlyn must make some hard choices about what to do with her kingdom, as well as her heart.
The Crown is very enjoyable final book of The Selection series. It is very fast paced as I stayed up very late just to see how it finished, and had some minor twists I didn't see coming. There was not as much romance in this novel compared to the other books and while I was very happy about her choice and I felt it worked well in the story, I would have liked more.
Eadlyn is strong and a responsible and capable ruler who cared for her people and while spoiled would sacrifice anything for her kingdom's happiness. Kile is intelligent, considerate and inventive, while Hale is confident and friendly. Henri is happy and innocent and Eric/Eikko is down to earth, shy and compassionate.
The Ending wrapped everything up but was a bit rushed. I am looking forward to seeing what Kiera Cass writes next. I would recommend The Crown to people who have read and enjoyed The Selection series, especially The Heir.