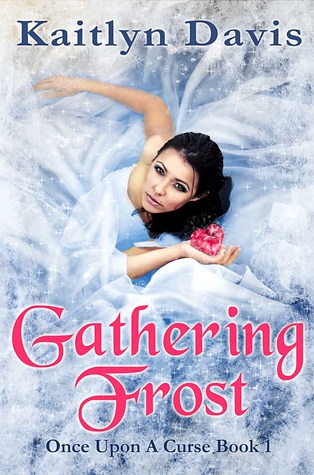 ****
Thanks to Netgalley and Xpresso Book Tours for giving me this book to review.
When Jade was a young girl, an earthquake struck New York and replaced half of it with a village and castle that could have come from a story book. Ten years later Jade, and everyone else in the castle, has been stripped of emotions and she is working as a member of the queen's guard. However, everything changes for her when the queen gives her a mission, to let Prince Aster, the queen's runaway son, capture her and gain his trust so Jade can let the queen know his secrets. But life outside the queen's control is not what Jade expected as she begins to feel emotions and she starts to question everything she has ever known in the last 10 years and she wonders whose side she is really on?
I really enjoyed Gathering frost as it is a unique mix of fantasy and dystopia but while it is meant to be a reimagining of sleeping beauty, I did not notice it much as it was very subtle. It is a sweet fast paced read with good action and romance. I would have liked a bit more world building, especially what is happening in other countries.
Jade is not relatable at the beginning but as she got more in touch with her emotions I liked her better as she is not perfect but strong, compassionate and good at playing a long game. I am liking the change happening in YA male leads as Asher is intelligent, witty and charming and not an alpha male or a strong silent type. I also like Queen Deirdre as she was an evil character but in an understandable way.
I will definitely be reading the next book in this series Withering Rose. I would recommend Gathering Frost to fans of Fireblood by Trisha Wolfe and other books Kaitlyn Davis.