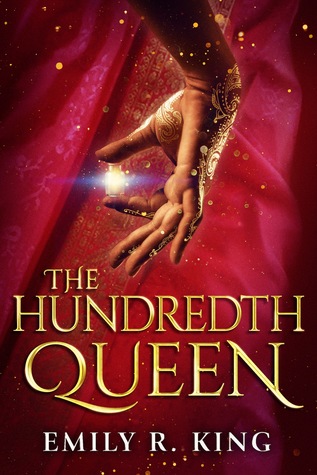 ***
The Hundredth Queen is an easy YA romantic fantasy read. While a fun book it was cliché and very predictable, with insta-love. While fast paced and darker than I was expecting, I wanted more world building.
Kali is naïve and curious but has an inner rebelliousness who is willing to fight injustice. Deven is projective but is also torn with his loyalties which lead him to appear indecisive. I really liked the friendship between Kali and Jaya as they looked out for each other and did all they could to protect each other.
I enjoyed this book and am looking forward to reading the next book The Fire Queen to discover what happens next. I would recommend The Hundredth Queen to those who enjoyed Threats of Sky and Sea and Fire and Thorns.