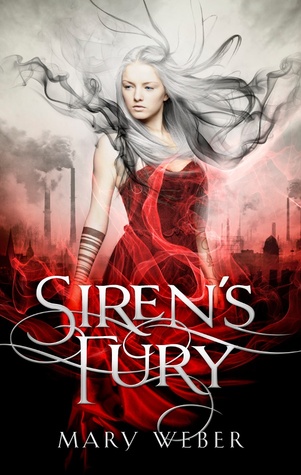 ***
Thanks to Netgalley and Thomas Nelson for giving me this book to review.
Nym has saved Faelen with her elemental powers, but has discovered that the Draewulf is not dead as everyone believed, but has taken over the body of Eogen. With Draewulf having destroyed her powers, Nym feels powerless and decides to sneak in with the delegates to Bron, with her new friend Rasha. While in Bron, Nym tries to discover Draewulf's plans and Lord Myles offers her a chance to get new powers. But is this new power worth the cost?
Siren's Fury is an enjoyable sequel to Storm Siren, but it did suffer from middle book syndrome. It has action, suspense and magic but it does not have as much romance as the last book and is slower paced.
Nym has changed since the last book as she is much tougher and determined, but she does make a lot of rushed decisions and mistakes, however, her reasoning does make sense. I did miss Colin in this book as he added charm and humour that was missing. But I did really like Rasha as she really helped and supported Nym, but did act like they had known each other for more than a few days.
This book ends on a smaller cliff-hanger than the last book and I am looking forward to reading the next book. I would recommend Siren's Fury to fans of the first book Storm Siren.